Dr. Angel Keng has spent over 14 years
in pain (management)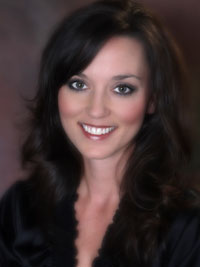 Since 1994, Dr. Angel Keng has made the treatment of neck, back and extremity pain her life's pursuit. Even after an impressive and successful academic career, Dr. Keng continues to travel the country to enrich her practice, incorporating the best practices and improvements to advance the treatment of pain and its many causes.
Her approach to pain and pain management doesn't stop with diagnosis and treatment. Dr. Keng stresses the benefits of proper care and improving normal motion and function, along with lasting lifestyle modifications such as regular exercise and balanced nutrition.
She has a proven track record in the treatment of a variety of spinal/extremity conditions and injuries, and is supported by a network of referring physicians to provide every patient an accurate diagnosis and access to broad-based care.
The general goal may be freedom from pain, but the ultimate goal is to improve the overall quality of every patient's life.
Dr. Keng's extensive education began with the Pre-Medicine Program at Southwest Texas State University and an undergraduate degree in Human Biology from Texas Chiropractic College, where she graduated Cum Laude and received her Doctor of Chiropractic Degree in December 1994.  During her studies, she completed a neurosurgical rotation at Herman Memorial Hospital in Houston, Texas. 
Being a native Houstonian, she takes pride in her hometown and remains an active voice in her local community. She is an honored Past-President of the Deer Park Rotary Club and was recently selected to the Leadership Class of Deer Park. She also serves on the Board of Reagents as Academic Affairs Chairman for the Texas Chiropractic College. 
Dr. Keng's medical affiliations include the Texas Chiropractic Association and the American Chiropractic Association.